The Whipstitch tribe consists of dedicated, talented, and highly-experienced professionals. We know and live your space.
TEAM.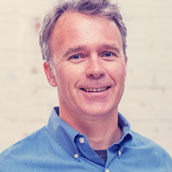 Mike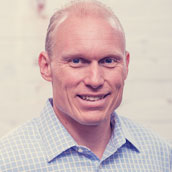 Nick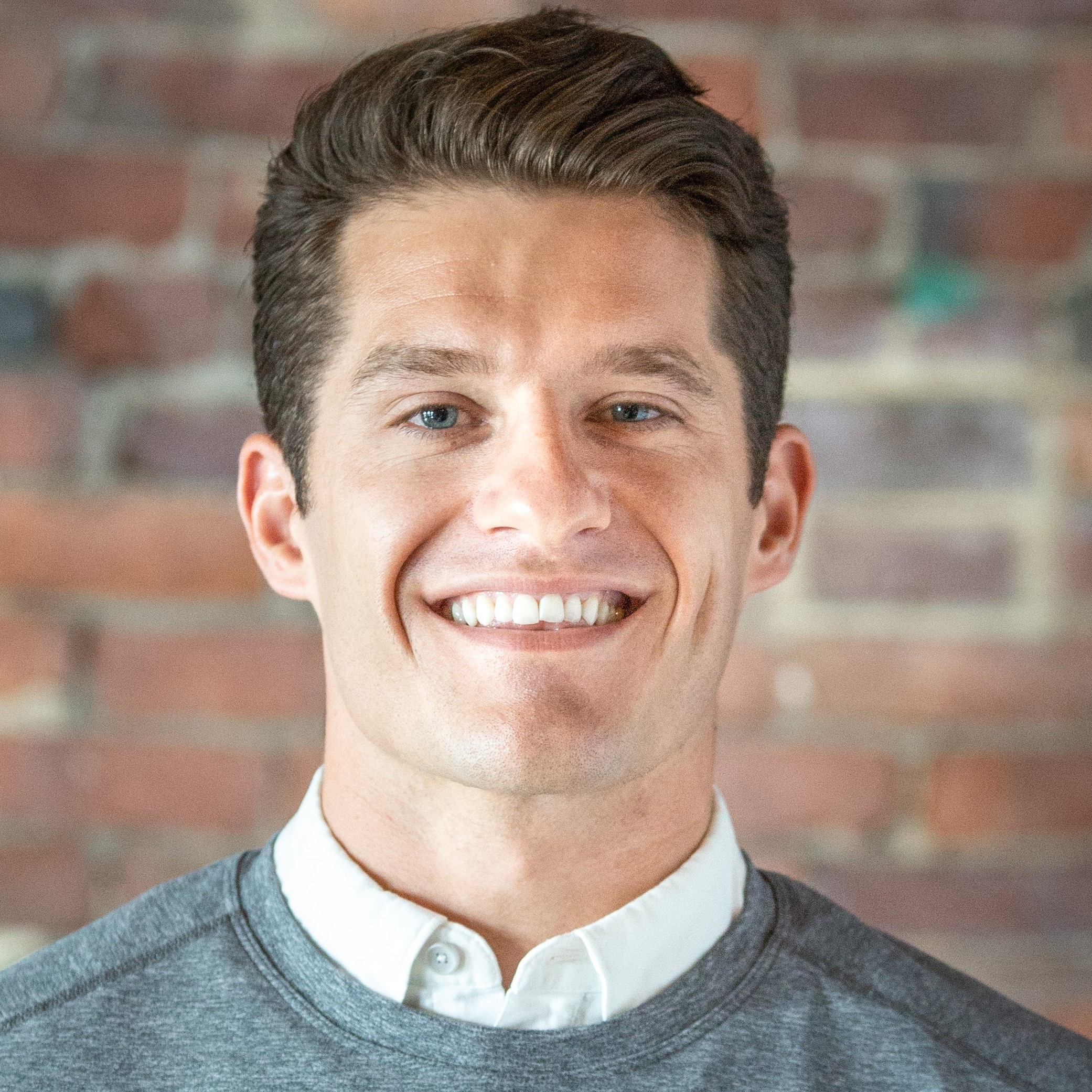 Greg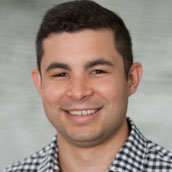 Tim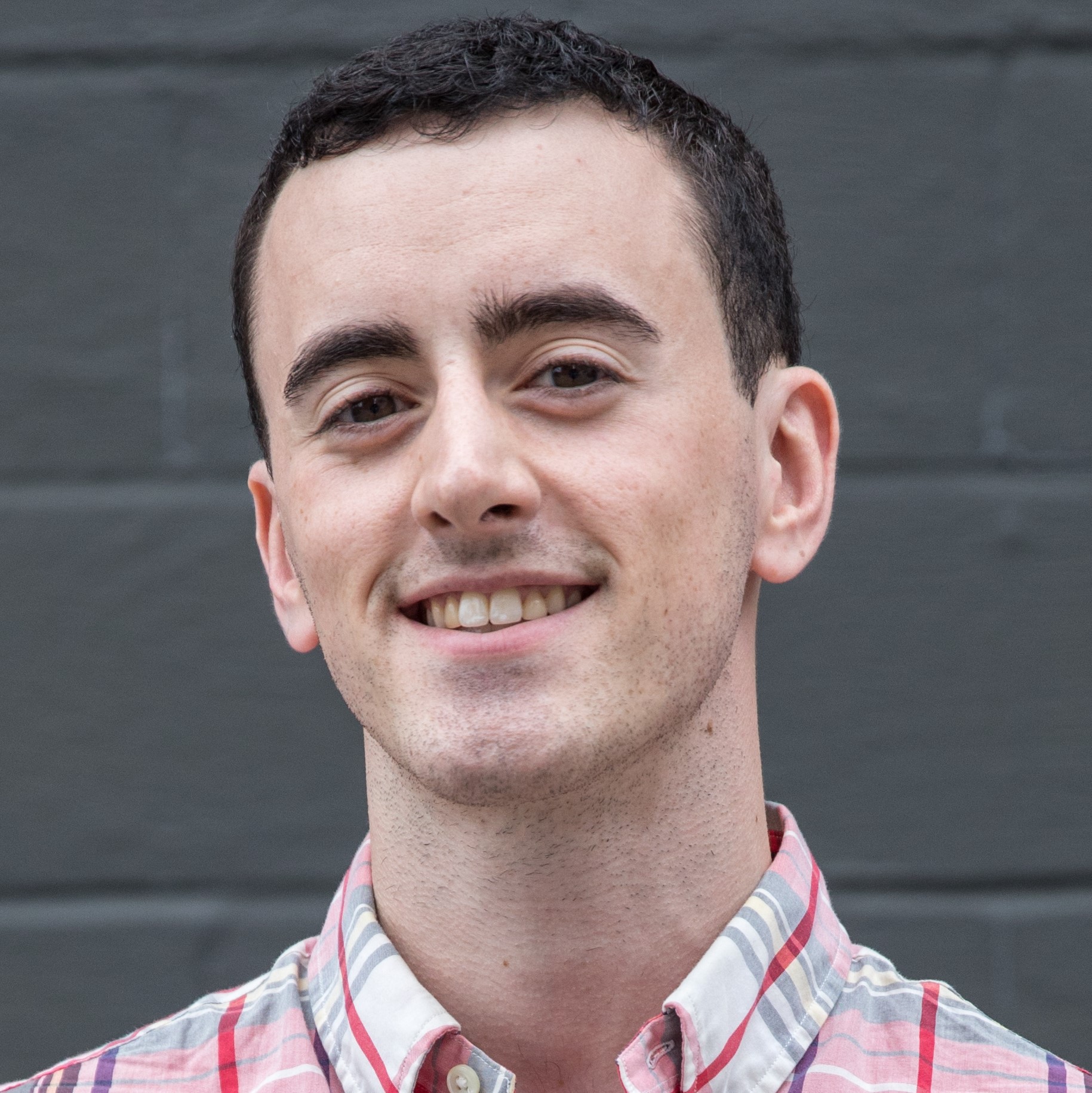 Dominic
Natalie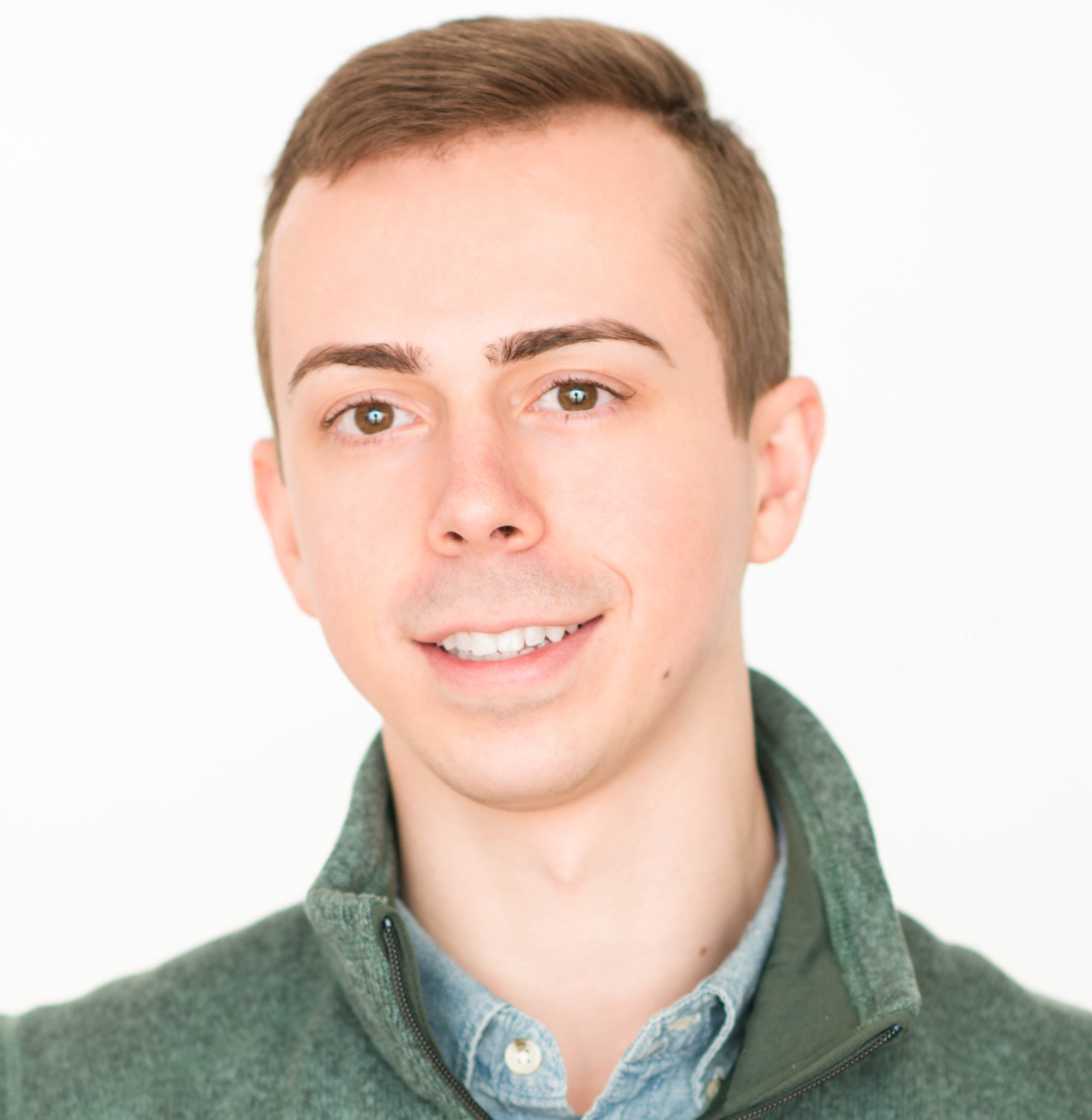 Steve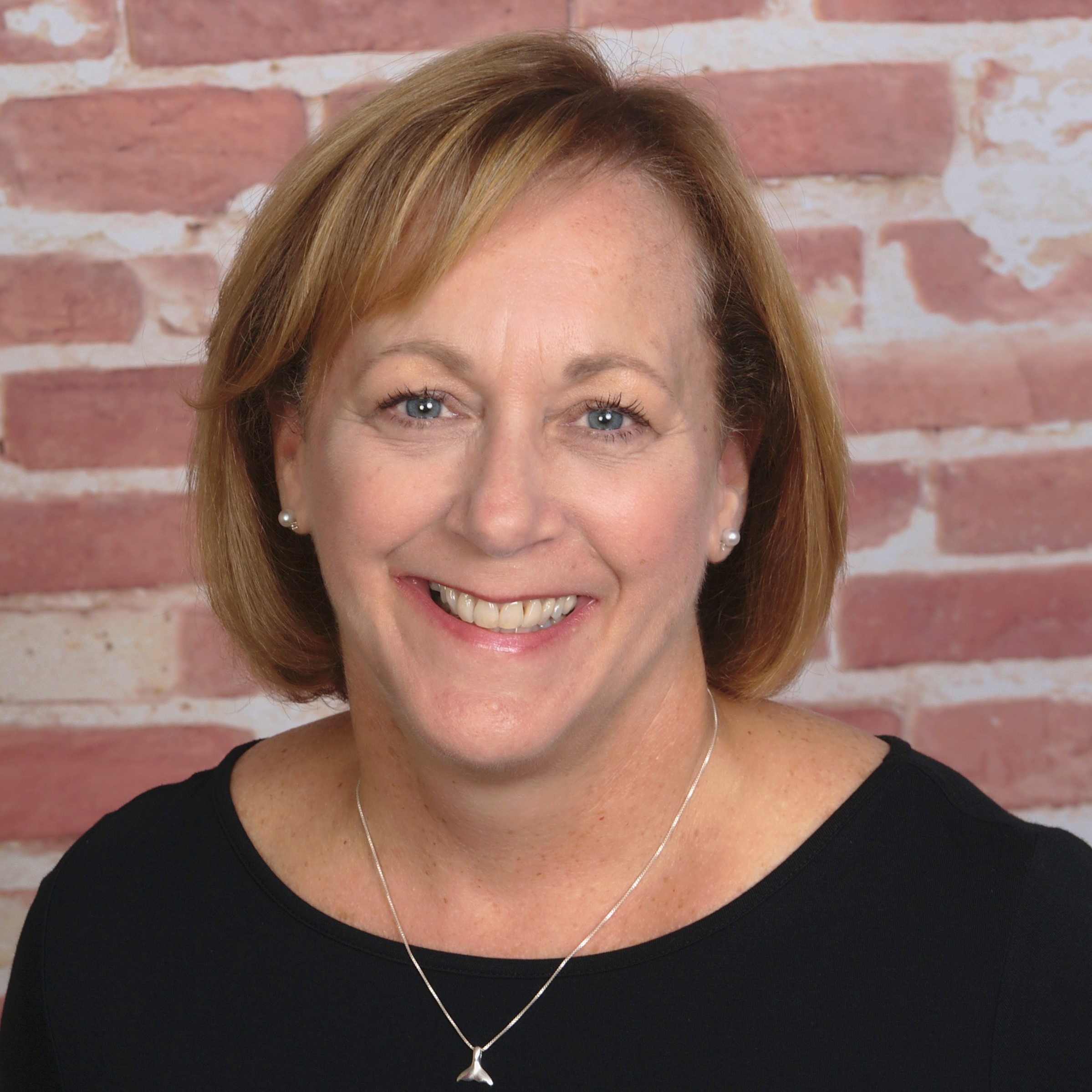 Kathy
Senior Operating and Strategic Advisor.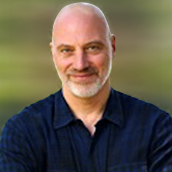 Bill Moses
Meet
Mike

.

Michael Burgmaier is a Co-Founder and Managing Director with Whipstitch Capital. In 2009, he joined Nick McCoy at the investment bank, Silverwood Partners, where together they led the firm's consumer practice. (If you want to read about the transactions they completed together, Nick has a pretty awesome bio, too)

Mike is an avid runner, T-shirt wearer, Foo Fighters fan and semi-health food nut.

Mike holds FINRA Series 7, 24, 63 and 79 licenses. Always doing too much, he attended graduate school twice and holds an MPP from Duke University and an MBA from the Tuck School of Business at Dartmouth, not to mention an undergraduate degree from Boston College. He works out of Yarmouth, Maine and has three awesome children.
Meet
Nick

.

Nick McCoy is a Co-Founder and Managing Director with Whipstitch Capital. In 2001, he co-founded the investment bank Silverwood Partners. In 2009, Mike Burgmaier joined Nick at Silverwood, together they completed nearly forty transactions for clients such as Blake's All Natural, KeVita, Cherrybrook Kitchen, Spindrift and Otter Creek Brewing Company. In October 2015, they formed Whipstitch.

Nick is an avid road cyclist and thinks it's ok to cross country ski in below zero temperatures. He's a health-focused foodie, cooks frequently and has an extensive knowledge of wine (just ask him).

Nick holds FINRA Series 7, 24, 27, 63 and Series 79 licenses and is a Chartered Financial Analyst. He holds an MBA from Wake Forest University and has an undergraduate degree from the University of New Hampshire. He works out of Southborough, MA and loves his wife and two children.
Meet
Greg

.

Greg Ucich is a Senior Associate with Whipstitch Capital. In 2013, he joined Nick McCoy and Mike Burgmaier at a previous investment bank, where he worked on numerous consumer products deals including Blake's All Natural Foods (sold to ConAgra Foods) and Spindrift (investments from Prolog Ventures, KarpReilly and VMG Partners).  Shortly after Nick and Mike started Whipstitch, Greg hopped on board. He enjoys golfing (Mike always tries to get Greg on his best ball team), snowboarding and playing soccer. Greg holds FINRA Series 63, 79 and 82 licenses, is a Chartered Financial Analyst (CFA) charterholder and has been a member of Big Brother Big Sister since 2012. Although he has an undergraduate degree from the University of New Hampshire, Greg works and lives out of San Diego, CA with his wonderful girlfriend and, unfortunately (she won't read this, right?), her terrible cat.
Meet
Tim

.

Tim Sousa is a Senior Associate with Whipstitch Capital.  Tim joined Whipstitch from another investment bank where he worked directly with Nick McCoy and Mike Burgmaier for several years. He has played key roles in executing numerous M&A and private placement transactions in the branded consumer products industry for clients such as GoodBelly, Uncle Matt's Organics, Yasso, Sqwincher, Brad's Raw Foods and Scivation.  Tim first wet his toes in the consumer industry while working for Kamylon Capital, a $1.0 billion private equity fund.  Tim enjoys spending time outdoors, especially at Earth's ends, whether scuba diving or jumping out of a plane at 14,000 feet.  He is currently pursuing PADI rescue diver certification.  He holds FINRA Series 79, 63 and Series 62 licenses and has an MBA and B.S. in Finance from Bentley University where he was a NCAA student athlete. Tim lives in Boston with his wife and works out of the Framingham office (although had ambitions to move west…).
Meet
Dominic

.

Dom Mangano is an Associate with Whipstitch Capital. Prior to joining Whipstitch in 2017, he worked alongside a handful of the Whipstitch team members at another investment bank, where he worked on a variety of M&A and private placement food and beverage transactions. His passion for the natural products industry extends beyond Whipstitch and is a result of reworking his diet while recovering from shoulder surgery a few years back. Both a sports and music enthusiast, outside of the office, Dom often can be found playing in a pickup basketball game or attending a concert for an up-and-coming artist here in Boston. He holds FINRA Series 82, 79 and Series 63 licenses and has an B.S. in Finance from the University of Connecticut. Dom works out of Whipstitch's HQ in Massachusetts.
Meet
Natalie

.

Natalie is Associate with Whipstitch Capital. Before Whipstitch, Natalie worked for a mission-driven food startup where she had a variety of responsibilities ranging from marketing to capital raising. Prior to that, Natalie spent the previous two years getting her MBA at the Tuck School of Business at Dartmouth where she focused her studies on the intersection of impact investing, food systems, and sustainability. During her time at Tuck, she founded the Tuck Food & Sustainable Agriculture Career Initiative, was Tuck's Health & Wellness Chair, and was the co-chair of the Tuck Women in Business Club.

Natalie's first foray in the food space was during her MBA summer internship with the Maine Venture Fund where she worked closely with Redd Bar; an energy bar startup and portfolio company of the Fund (and most recently, a client of Whipstitch!). Prior to Tuck, Natalie spent over seven years at Wellington Management Company, a global investment management firm where she worked in business development and relationship management and was responsible for creating new business opportunities by identifying client needs, supporting key relationships, and assisting clients with long-term investment strategy and asset allocation decisions. Natalie also holds an undergraduate degree in public policy and Spanish from Syracuse University.

Natalie is a health-enthusiast at heart with a strong interest in nutrition and love for animals and the environment. In her spare time, she enjoys spending as much time outside as possible, preferably hiking or skiing in Vermont, or running along the Charles River in Boston. Natalie holds FINRA Series 82 and 79 licenses.
Meet
Steve

.

Steve Gentilli is an Analyst with Whipstitch Capital. Before joining Whipstitch, Steve distinguished himself at Grant Thornton with the firm's Transaction Services team. A superb analyst, Steve asserted himself by executing several types of valuations and had an early taste of M&A at Iron Mountain, a leading provider of information management solutions. When Steve has a few minutes to put his feet up (he stays late at the office – don't tell him you read his bio!), he enjoys attempting to cook, traveling to unfamiliar places and sampling the distinguished local restaurants around East Boston. Steve is a member of the Boys & Girls Club of Boston Friends Council and passed Level I of the CFA Program. He holds the FINRA Series 79 and 63 licenses and is a graduate of Bentley University with a B.S. in Economics-Finance.
Meet
Kathy

.

Kathy is Whipstitch Capital's Director of Operations and has worked with Mike and Nick for eight years now – five years at a previous investment bank. Kathy even tolerated sharing an office with Mike once (where the phrase "it's all about Mike" emerged…)!  Her background includes three years at an integrative health and medicine journal where Kathy was the executive assistant to the CEO and Publisher. This experience led to her deep interest in the integrative medicine field – researching new methods for healing therapies, in addition to how and what we feed our bodies. A fairly new hobby is finding new 'clean' recipes that allow her to be gluten-, dairy-, and sugar-free.

At Whipstitch Kathy assists the team with whatever they need – from event management to decorating the new office space and anything in between (snacks anyone?).

In Kathy's spare time, she enjoys spending time outside with her family, whether it is exploring the countryside on her new road bike, kayaking, swimming, yoga, and traveling our beautiful country. Oh, and also visiting as many farmers markets in season as she can.
Meet
Bill Moses

.

Bill Moses is the former Co – Founder, Chairman/CEO for KeVita Probiotic Drinks which was acquired by PepsiCo. Bill is a founder, angel investor and strategic advisor for several on trend functional food, beverage and skin care innovation ventures. He owns Casa Barranca Winery in Ojai, Ca. the central coasts first certified organic winery. Bill Moses is as passionate advocate for charity and sits on several non profit boards. He is a recipient of the Ellis Island Gold Medal of Honor for humanitarian and business leadership. This all followed his Wall Street career where he consummated many M&A transactions.
Meet
ANU GOEL

.

President – Client Growth Solutions, SPINS


Anu Goel is Executive Vice President at SPINS, the single source for cross-channel retail analytics, consulting services, digital solutions, and health & wellness expertise for the Natural, Organic, and Specialty Products Industries. In this role, Anu leads SPINS' consulting practice, consumer insights team, and financial partners group.

Prior to joining SPINS, Anu held leadership positions at Brand Equity Ventures, McKinsey & Company, and Beam, Inc. He has over 20 years' experience building winning strategies that help brands and retailers succeed. He holds Bachelor's degrees in economics and engineering from The University of Pennsylvania and a Master's of Business Administration from Harvard Business School
Meet
Robert Craven

.

Robert Craven, CEO of FoodState

FoodState is a company that has been mastering the art of whole food supplements since 1973 through its MegaFood and INNATE Response brands.

Since joining FoodState in May 2011, Robert's mission as CEO has been simple – support the company's mission of improving lives by staying true to the intention of food. In a word – it's about being "real". From spearheading the company's Big T Transparency efforts, a movement focused on building trust with consumers through bold measures that give unprecedented access to behind the scenes of the company, to endorsing internal initiatives like the company's active Culture Club and paid time off for volunteers, Robert is a leader who is deeply focused on making a difference in the lives of others. At FoodState, Robert has found what he likes to call his "sweet spot," and values a role that allows him the opportunity to change the world, one improved life at a time. Not only is he transforming the way FoodState earns the trust of consumers, but he's also a proponent for positive change throughout the supplements industry.

Prior to becoming CEO of FoodState, Robert partnered with natural industry pioneer Jethren Phillips, founder of Spectrum Organic Products, to successfully build a high-growth organic ingredients business. Earlier in his career, Robert was the CEO of whole food supplement company Garden of Life. During his tenure, Garden of Life was recognized with the Nutrition Business Journal's Gold Award for growth in mid-size companies for '03 and '04, and was #14 on the 2005 Inc. 500 list of fastest growing private companies. He has also worked for The Hackett Group, Boston Scientific and Procter & Gamble.

Outside of his role at FoodState, Robert is a father of two, husband, and enjoys spending most of his free time with family.

Robert has a MBA from Florida International University and a BSBA from University of Florida. He resides in Windham, NH with his family.

You can follow Robert's journey at FoodState via social media– he contributes regularly to his LinkedIn page, shares extensively on Twitter, @RobertUCraven, and you can often find him live streaming company happenings on Periscope. Learn more about Robert at about.me/robertucraven
Meet
JOHN DURANT

.

Author, The Paleo Manifesto

John Durant is the New York Times bestselling author of The Paleo Manifesto and Spartan Fit! with Joe De Sena, the founder of Spartan Race. He has been featured in the New York Times and The New Yorker, interviewed on The Colbert Report and NPR Morning Edition, and has been rated one of The 100 Most Influential People in Health & Fitness.

John is also the founder of Wild Ventures, an influencer-based venture fund focused on consumer health products & technology. Wild Ventures includes many top health & wellness influencers, such as Mark Sisson (Primal Kitchen) and Melissa Hartwig (Whole30), who invest in and then promote portfolio companies. Wild Ventures led the seed round of Kettle & Fire bone broth and participated in the only funding round for Primal Kitchen.

John was a pre-launch advisor to Thrive Market, recruited dozens of health influencers to invest in the company, and helped design an influencer strategy that drove 20k+ paid members four months after Thrive Market's launch with $0 media spend and helped the company achieve a $100M ARR 16 months after launch.

 John is a member of the Coney Island Polar Bear Club, and loves going to the Russian Baths.
Meet
Greg Fleishman

.

Co-Founder & Chairman, Purely Righteous Brands

Fleishman has created and grown some of the world's largest and most successful brands during his 20-year career – launching 1,500+ items across 17 food and beverage categories into 12 countries – focusing primarily on the "natural green space."

In 2016, Fleishman co-founded Foodstirs Modern Baking with Galit Laibow and Sarah Michelle Gellar. Prior to starting Foodstirs, Fleishman co-founded Modern Alkeme superherb beverage company with Real Housewife of NYC, Jules Wainstein and industry leader Larry Praeger.

He currently serves as chairman & Co-founder of Purely Righteous Brands (PRB), a boutique advisory firm dedicated to fostering the growth of green space companies some of whom include Bonafide Provisions, Once Upon a Farm, Hail Merry, REBBL, Chameleon Cold-Brew, and GT's Kombucha. Under PRB, Fleishman has served as chief marketing & strategy officer of Suja, the #1 cold-pressured fresh juice brand in the US where he led business strategy, marketing, innovation, and retail customer development.

Prior career highlights include serving as chief marketing officer for Sambazon, the maker of fresh amazon superfood-based beverages; CMO for Coca-Cola's FUZE & Energy portfolio; and for more than 14 years as an executive marketer at Kashi/Bear Naked and Kelloggs.

In 2016, Fleishman was named to Forbes List of Top Consumer Catalysts. He currently serves on the Board of Directors for Demeter Biodynamic, Nuun, 4th & Heart, Temple Beverage Co., Modern Alkeme, and Foodstirs.
Meet
Kim Greenfeld

.

Principal, Campo Verde Solutions

Kim is the founder of Campo Verde Solutions, a consulting firm to the organic and natural food industry with a primary focus on private label programs. In this role Kim provides expertise in product development, growing innovative private label programs, sales management, marketing, and packaging.

Kim has over 20 years of product development and private label expertise honing her craft in companies such as Trader Joe's (nearly 17 years) and Whole Foods (four years). As the Coordinator of Buying at Trader Joe's, she opened Trader Joe's East resourcing all perishable items from local East Coast Vendors. At Whole Foods, she introduced hundreds of items to help Whole Foods expand their natural and organic private label set into unique, value-added items. Her expertise for developing innovative and unique private label programs and staying on top of product development trends have gained her respect in the retail food industry.

Among her skills are product sourcing, pricing negotiations, logistics, regulatory issues, marketing, packaging, and many other aspects surrounding development of products and programs. She is fluent in French and Spanish. Kim holds an AB degree from Occidental College and an MBA in marketing from CSULA and has experience in both the North American and international food industry arenas. Kim is a dedicated "foodie" who makes food her work and her hobby!

She resides with her family in the Boston area.
Meet
Bob Burke

.

As a consultant since 1998, Bob Burke provides assistance in bringing natural, organic and specialty products to market across most classes of trade. This includes work in strategic planning, growth strategies, writing sales, marketing and business plans, budgeting, pricing, building distribution, broker selection and management, organizational development, strategic options, financing, branding, trade spending management and assistance around M&A, due diligence and venture strategy groups. He is also the co-author and co-publisher of the Natural Products Field Manual, Seventh Edition, The Sales Manager's Handbook and Staking out Space on the Supermarket Shelf. Prior to consulting, Bob was with Stonyfield Farm Yogurt for 11 years as Vice President, Sales & Corporate Development and Vice President, Marketing & Sales. He has held marketing positions with Colombo, Inc. and Sperry Top-Sider. He received an MBA from Babson College.

Clients: Have had the privilege of working with and learning from exciting companies such as: Annie's Homegrown, Oregon Chai, Snyder's of Hanover, UNFI, No Pudge!, Kraft Foods, Bayer Consumer Care Division, ConAgra, Kellogg's, General Mills, Stacy's Pita Chips, Kettle Cuisine, Small Planet Foods, New Hope Natural Media, Bushes Beans, Equal Exchange, Stirrings, Immaculate Baking, Dr. Bronner's Magic Soaps, Dancing Deer Bakery, The Natural Dentist, Rice Select, EcoFish, PMO Wildwood, S.C. Johnson, Blake's All Natural Foods, Megafood/BioSan, Mighty Leaf Tea, Lesser Evil Snack Co., Theo Chocolate, The Jane Goodall Institute, Kashi, Project 7, Vermont Butter and Cheese, Yoghund, Bord Bia, American Halal, Orgain, Turtle Island, the W.K. Kellogg Foundation, Bausch + Lomb, Boehringer Ingleheim, Harbar LLC, Rhino Foods, Popcorn Indiana, Stonehouse 27, The ProBar, Hail Merry, Mamma Chia, 479 Popcorn, Heel USA, Nature's Path, Pfizer, E & A Industries, Dave's Gourmet, Via Sana, Sopexa USA, Mavea, New Zealand Trade & Enterprise, Bob's Red Mill, New England Natural Bakers, Quantum Health, Jeni's Splendid Ice Creams, Califia Farms, Salem Baking, Taza Chocolate, Integria and others.

He currently serves as an outside director for EcoFish, American Halal, Orgain, and King Arthur Flour. He serves on the advisory boards of Soapbox Soaps, Smart Flour Foods, Exo, The Chaat Co., and Accel Foods. He is a former director of Stonyfield Farm, Equal Exchange, Stirrings, Wildwood, Nutrabella, FoodState Inc. and the Specialty Food Association. He is on the Selection Committee at Nutrition Capital Network. He is the Co-Chair of the Specialty Food Association's Natural and Organic Council. He also serves on the Editorial Advisory Board of Nutrition Business Journal. He serves as a Beachheads Advisor with New Zealand Trade & Enterprise. He is also on the board of directors of the Boy's and Girl's Club of Lawrence, Massachusetts.

Bob was named one of the "Top 25 Business Builders of the Natural Products Industry for the last 25 years" by Natural Foods Merchandiser Magazine. He was also named an inaugural Senior Fellow at Food Sol, within the Lewis Institute at Babson College.

He has been qualified as an expert witness in federal court on the subject of the sales and marketing of natural, organic and specialty products.

Bob has delivered presentations, seminars and moderated panels at leading trade shows and conferences such as Natural Products Expo East & West, The Specialty Food Association's Winter and Summer Fancy Food Shows, OTA's "All Things Organic Trade Show and Conference", Nutrition Capital Network, International Keynote speaker at Innovest in Auckland, New Zealand, Natural Products Europe in London, Bord Bia in Dublin, Canadian Consulates in Boston and Chicago, Quebec Delegation in Boston, Kosherfest in New York, The Soyfoods Conference, Agrifood Trade Services in Nova Scotia, Saskatoon and Quebec, the CHFA Expo East in Toronto, BevNet Live and BevNet's FBU in New York and Santa Monica, the Global Access Advisors conference in Melbourne, Australia, the National Health Store Conference in London, New Zealand Trade & Enterprise educational programs throughout New Zealand, and has been a featured trainer and speaker at Management Venture Institute forums. He is also a presenter and panelist at the Stonyfield Entrepreneurial Institute Boot Camp. He authored the NASFT's White Paper on Trade Promotion.

He also runs full day seminars and networking events on "Becoming a more Effective Sales Manager in the Natural and Specialty Channel", "Financing your Natural and Specialty Products Company" and "Making Your Supply Chain a Business Strength".

Bob lives in Andover, MA with his wife, Kathy and four children: Conor, Caitlin, Devin and Rory.
Meet
EDRICCO REINA

.

Principal – Financial Partners Group, SPINS

Edricco Reina is Principal, Financial Partners Group at SPINS, the leading provider of retail consumer insights, analytics and consulting for the Natural, Organic, and Specialty Products Industry.  Edricco brings over 15 years of experience developing strategic partnerships, consultative solution selling and translating complex data into meaningful insights and actionable recommendations with leading PE/VC firms, retailers, distributors, brokers and CPG manufacturers.

Edricco lives in the Greater Chicago –land area with his wife and 3 kids.  He holds an MBA from Elmhurst College and B.A. in Corporate Finance and Commercial Law from Western Michigan University.  Edricco has been a guest speaker at the Natural Products Consulting Institute Sales Seminar, Good Food Business Accelerator Group, Natural, Organic and Specialty Food Show held by ECRM and UNFI tabletop shows.

Prior to joining SPINS, Edricco held leader positions at Anderson Merchandisers, Nielsen and New Market Capital Group.
Meet
Kent Pilakowski

.

FOUNDER, IGNITE SALES MANAGEMENT

Kent's experience spans from category management to channels strategy to trade optimization to customer management to retail execution and more. A "category captain" in the natural/organic space, his final role at General Mills was directing the sales operations, trade marketing, and category management for the Small Planet Foods organic division.

In 2007, Kent created IGNITE to take advantage of what he saw as the most significant white space in the emerging food & beverage industry: strategic sales management. During his tenure with Small Planet Foods, he witnessed many brands who needed more than what was at that time offered. What was missing was a more holistic view of growth and the strategy that drives it – focused on sales, but including all aspects of brand and product development. IGNITE's partnership model of shared goals amplifies the power of this broad strategic vision.

After building IGNITE for nine years that ended with 40+ sales professionals, Kent sold the business (using Whipstitch) to the largest food broker in the U.S., Acosta Sales and Marketing.
Meet
Jeanne Varley

.

Founder & CEO, Emerging Brand Strategies, LLC

Jeanne Varley is Founder & CEO of Emerging Brand Strategies, LLC. The company provides consulting services in business and financial planning as well as launch and growth strategies to start up and emerging brands in the beverage and consumer goods segments. She started the company after a long career in beverages including senior level roles with Diageo, Constellation Brands, Beverage Marketing Corporation and FIJI Water.  When not advising startup companies, she can be found trying to keep up with her young daughter or enjoying time at the beach with her husband where they live in South Florida. She holds an MBA from the Wharton School, University of Pennsylvania and a BA in Economics from LeMoyne College.
Meet
Chris Licata

.

CEO, The Tecnica Group

Chris Licata is the CEO of The Tecnica Group, the West Lebanon, NH-based US subsidiary distributing the winter sports and outdoor brands Nordica, Tecnica, Blizzard and Rollerblade. Prior to joining The Tecnica Group Chris was the President & CEO of Blake's All Natural Foods, a Concord, NH-based Organic and Natural food manufacturer. Chris became CEO of Blake's in 2006 and grew the business from a small, regional New England brand to a national brand selling to more than 10,000 retailers in 50 states. Under Chris's leadership, Blake's earned consistent recognition as the fastest-growing brand in the Natural Foods category. The growth and success of Blake's ultimately led to the acquisition of Blake's by ConAgra Foods, one of the largest food companies in the world. In 2014 Chris was named the NH Small Business Person of the Year by The United States Small Business Administration.

Prior to joining Blake's Chris spent his previous 20 years in the ski, outdoor and action sports industry, holding several leadership positions such as President of Tecnica/Blizzard, President of Dynastar/Lange/Look and Vice President of Salomon North America. He was also a member of the Board of Directors of the Snowsports Industries of America, the ski and snowboard industry's governing body.

Chris holds a bachelor's degree in Management from Western New England University, where he was a four-year member of the varsity lacrosse team.  In his free time Chris is an avid and mildly obsessive skier, snowboarder and year-round surfer.  He is a Leadership Coach with Velocity Performance and Victory Academy, organizations focused working with college athletes and athletic directors to build the next generation of leaders. He is also an active board member to several other companies and enjoys working with other entrepreneurs as they scale their businesses. Chris is also involved in the lacrosse community, serving as a founding member, director and coach of the Hopkinton Lacrosse Club. He is also a coach with the New Hampshire Tomahawks, an elite showcase and development lacrosse program.

Chris lives in Hopkinton, NH with his wife Amy and his daughters Blake and Lucy.
Meet
Tim Sperry

.

Founder, The Tim Sperry Group

Tim Sperry started The Tim Sperry Group in 2006, following a twenty-year career in Purchasing Leadership at Whole Foods Market; offering his services to companies who sell products in the Natural, Organic and Specialty Marketplace.

His consultancy includes the following services:
Taking new products to market and strategies for staying in the market.
Natural/Specialty channel navigation strategies with a focus on Whole Foods Market
Additional services include navigation strategies for foreign companies seeking entrance into the US market
Product review and branding strategies
Category reviews and sales strategies.
Market overviews and opportunities for Private Equity firms
Tim began his career in the natural foods industry in 1982. During his tenure with Whole Foods Market, Tim led the Grocery Team in one of the largest regions of the company. He participated in the expansion of WFM into Washington, D.C. and New York City, as well as London. Tim was also a key participant in the development of National Purchasing at Whole Foods.
Clients of The Tim Sperry Group have included the following companies or brands: All-Terrain, Annie's, Against the Grain, Angie's, Applegate Farms, Bausch & Lomb, Blake's All Natural Foods, Bigelow Tea, Bord Bia (Irish Food Promotion Board), Café Blue Coffee (Jamaica), CEI (portfolio companies Putney Pasta and Rustic Crust), Consul-General of Canada/AAFC, Deep River Snacks, Divina/Food Match, Earth Friendly Products, Feel Good Foods, Foods from Britain, Home Market Foods, Global Organics, Go Picnic, Golazo, Hampstead Tea (UK), If You Care, Integria (Australia), Kettle Cuisine, Laurel Hill Foods, Lightlife Foods, Lucini Italia, Megafood, Native Alimentos (Brazil), Nelsons, New Zealand Trade and Enterprise, Q-bel Foods, Quebec Delegation, Peter Rabbit Organics (UK), Phin&Phebes, Pure Juice, Purity Organics, Richelieu Foods, Roots Hummus, Royal Pacific/Ginger People, San-J, Seventh Generation, SC Johnson, Schlotterbeck&Foss, Snyder's of Hanover, Sol Cuisine, Source Atlantique, Stirrings, Susie's Supper Club, Thai Taste, ThinkThin LLC, True Yogurt, UNFI, unReal Candy, Vitasoy and White Cloud Nutrition (New Zealand).
He is currently an outside director for Phin & Phebe's Ice Cream, Old Lyme Gourmet dba/Deep River Snacks and Feel Good Foods. He currently serves as an advisory board member to Back to Nature (PE backed), New England Natural Bakers (ESOP) and Galaxy Nutritional Foods (PE backed).
Meet
Rick Antonelli

.

Chairman, Galaxy Nutritional Foods

Mr. Antonelli joined Galaxy Nutritional Foods in 2009 as Chief Executive Officer and currently serves as the Chairman of the Board of Directors. Previously, he was Executive Vice President, Chief Operating Officer and President of Distribution for United Natural Foods from December 2005 to August 2008 and served as a member of the Board of Directors from December 2003 to August 2008. The majority of his professional career was dedicated to United Natural Foods (Nasdaq: UNFI), the nation's largest natural products distributor at over $8 billion in annual sales, serving as President of both Eastern and Western Regions, Director of Sales since its inception from 1996 through 2001 and Director of Sales for Cornucopia Natural Foods, the Company's predecessor, from 1985 through 1996.

From 1982 through 1985, Mr. Antonelli was Director of Operations for Harvest Provision, a division of Bread and Circus that was acquired by Cornucopia Natural Foods in 1985. From 2001 to 2002, Mr. Antonelli was President of Fairfield Farm Kitchens, a Massachusetts-based custom-food manufacturer where Mr. Antonelli's responsibilities included oversight of a 250,000 square foot manufacturing facility, the acquisition and integration of an integrated food company and the development and launch of three new organic product lines. In addition to his responsibilities at Galaxy Nutritional Foods Mr. Antonelli has served on the Board of Directors of Zevia Beverage Company, the National Cooperative Grocers Association , Mary's Gone Crackers and UNFI.
STITCHING CREW.
Whipstitch Capital's Deeply-Experienced and Connected Industry Experts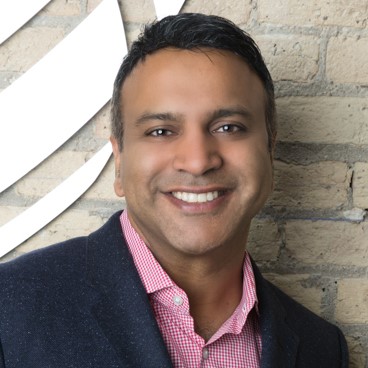 ANU GOEL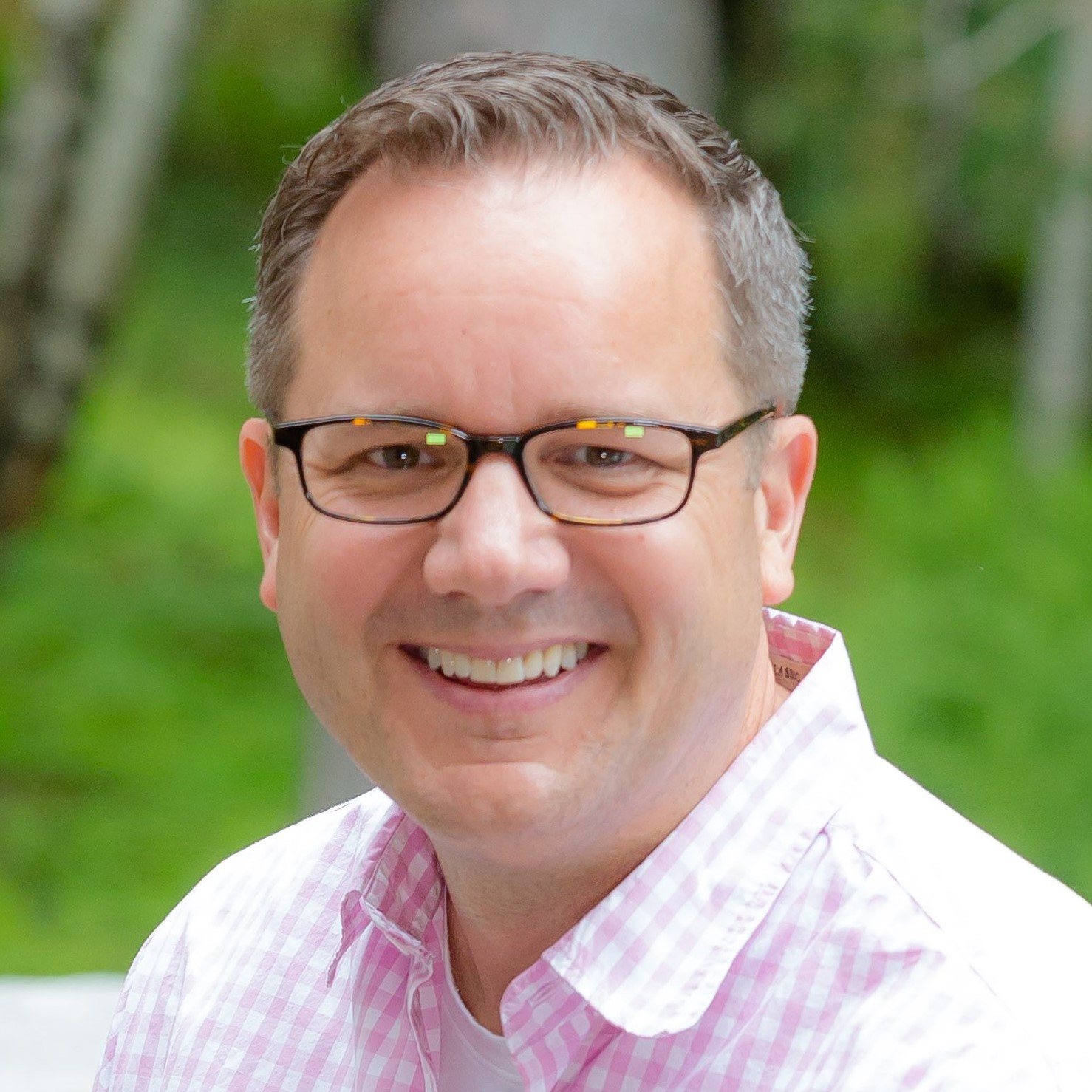 Robert Craven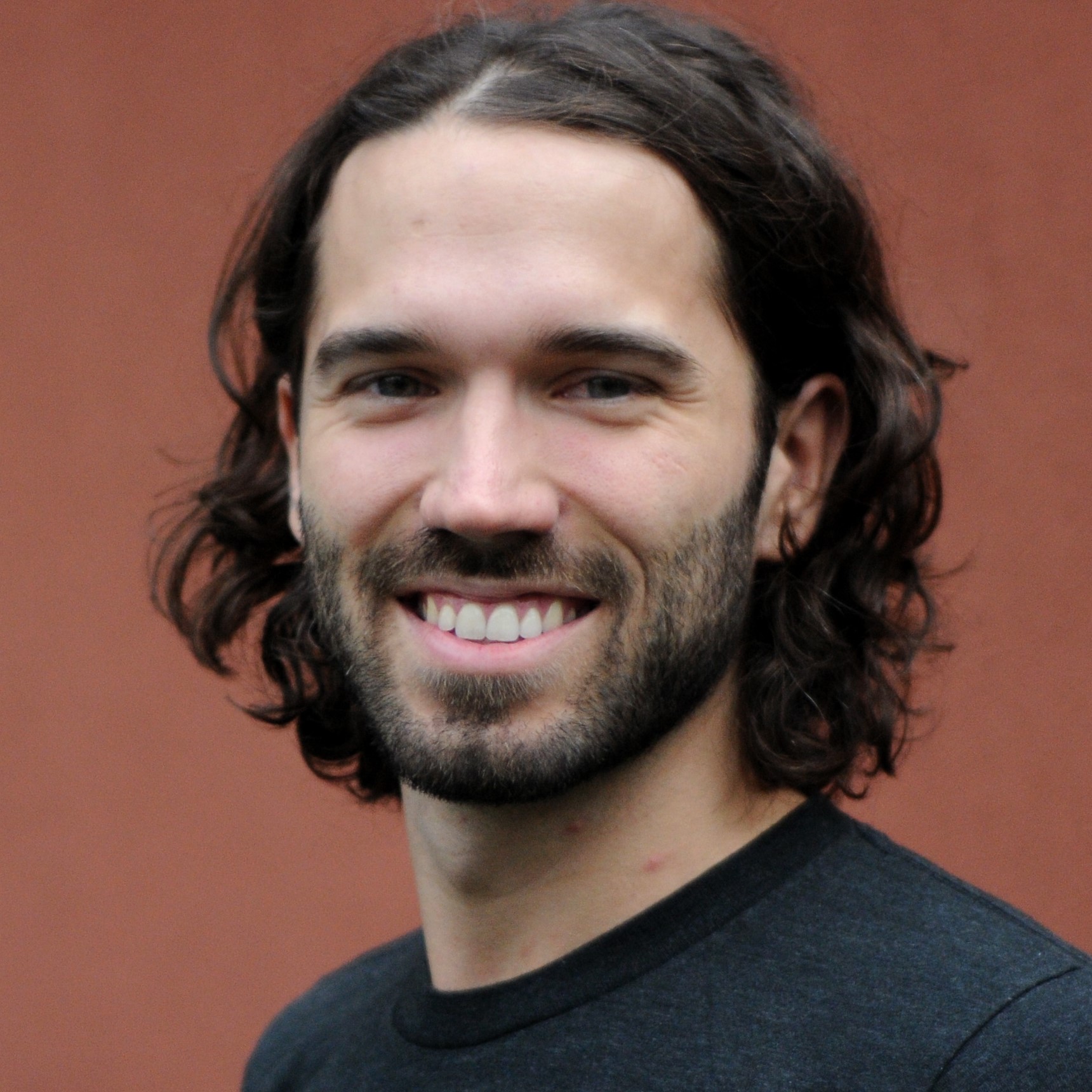 JOHN DURANT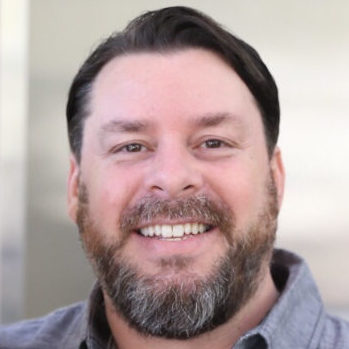 Greg Fleishman
Kim Greenfeld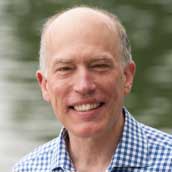 Bob Burke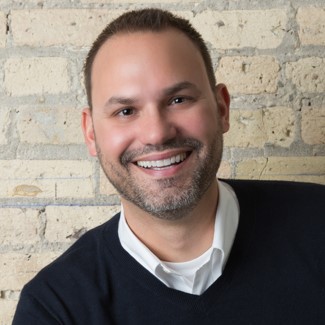 EDRICCO REINA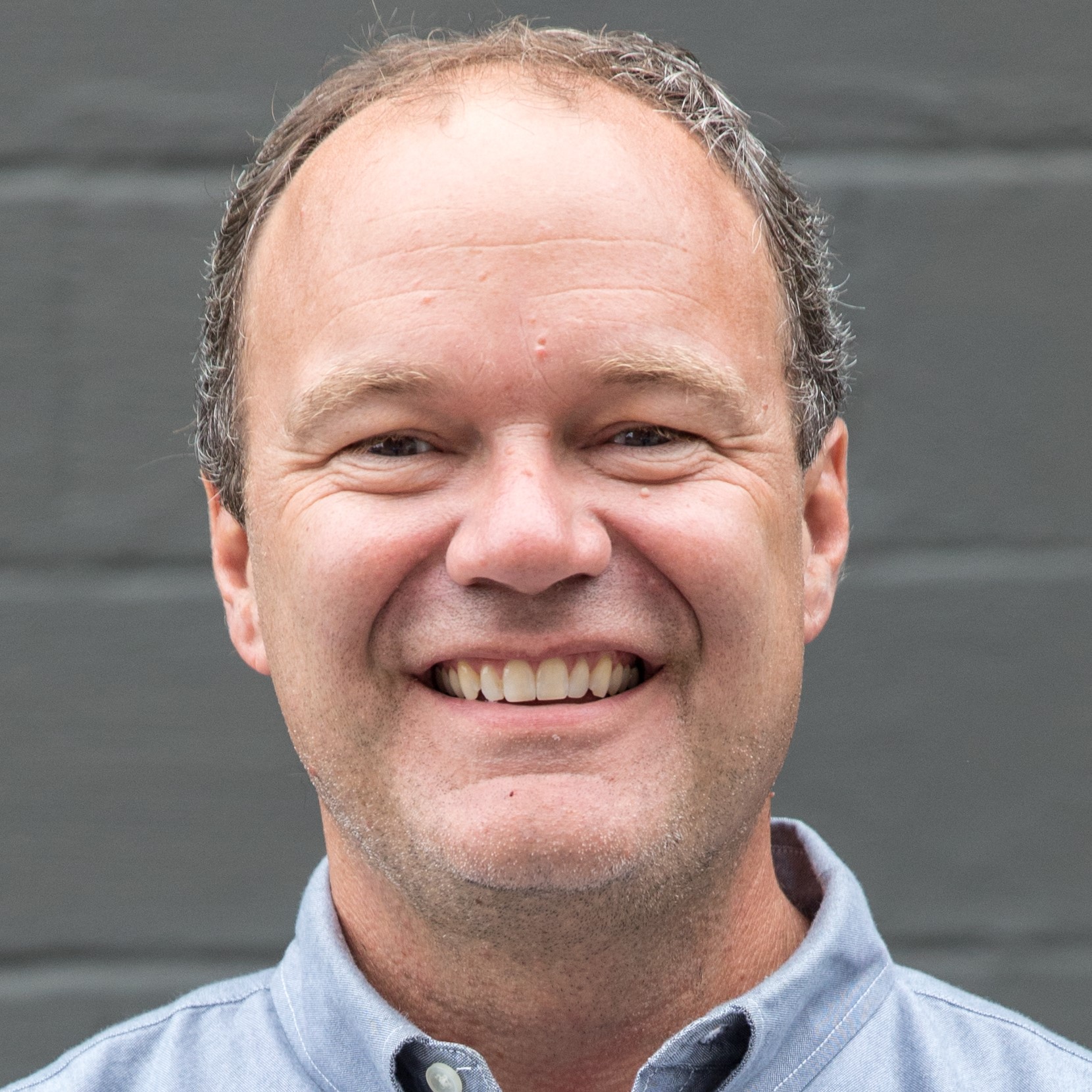 Kent Pilakowski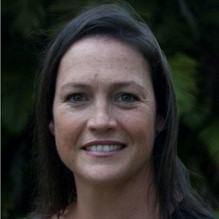 Jeanne Varley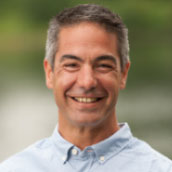 Chris Licata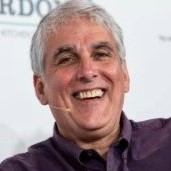 Tim Sperry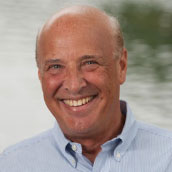 Rick Antonelli